I love New York. So much I'd wear one of the t-shirts and risk looking like a tourist. Even so, I'll be the first to admit this city can get you down. The concrete becomes oppressive, great colorless masses closing in on you. Some mornings the hustle and bustle feels like a mob is about to trample you. A rancid smell strangles you as you walk down the street and it's all you can do to keep from yelling FUCK THIS.
You're sleep deprived, stressed out, and you can't even get a cocktail because they're $14 and your broke. We've all been there, right?
This weekend I discovered the perfect solution to the "Everything Sucks/I Hate NY" blues.
I walked into the Conservatory Garden in Central Park and was overwhelmed. It is pure spring magic. The smell of flowers envelopes you. Color pops from every corner. This is a place where you can't help but feel happy to be alive.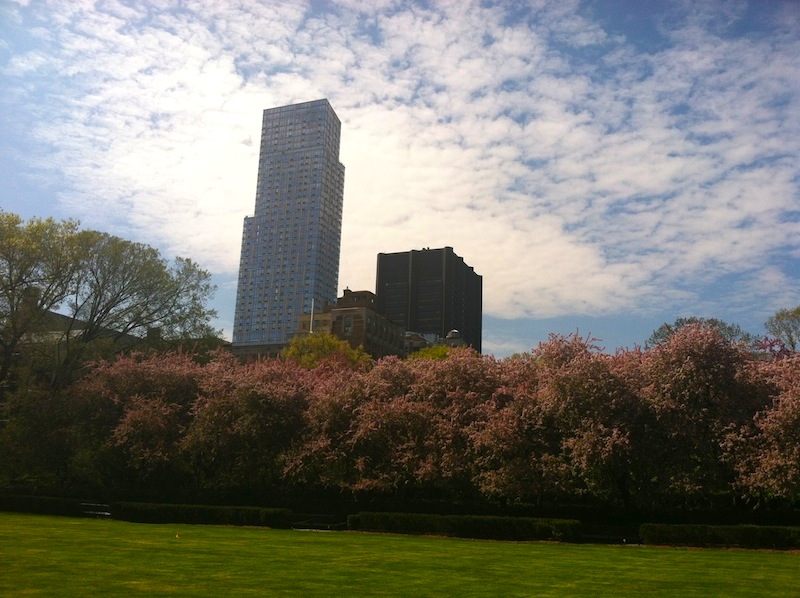 I love the contrast of skyscrapers, sky, and nature. The cherry blossoms are out and in full force in NYC right now! April showers bring May flowers– there couldn't be a more true cliché this year.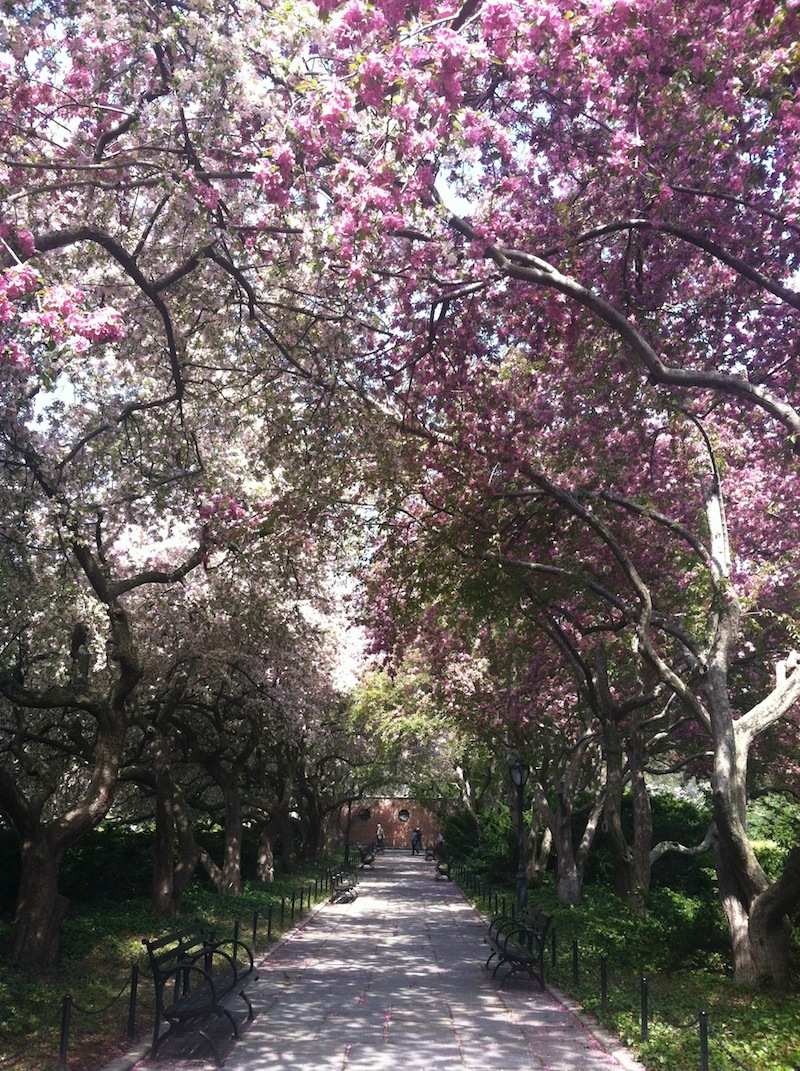 I can't call this anything but magical. Walking under the arches of the blossoms, petals float down like snowflakes. But it's not snowing! I feel it's safe to say it won't snow for a long time! It's really spring!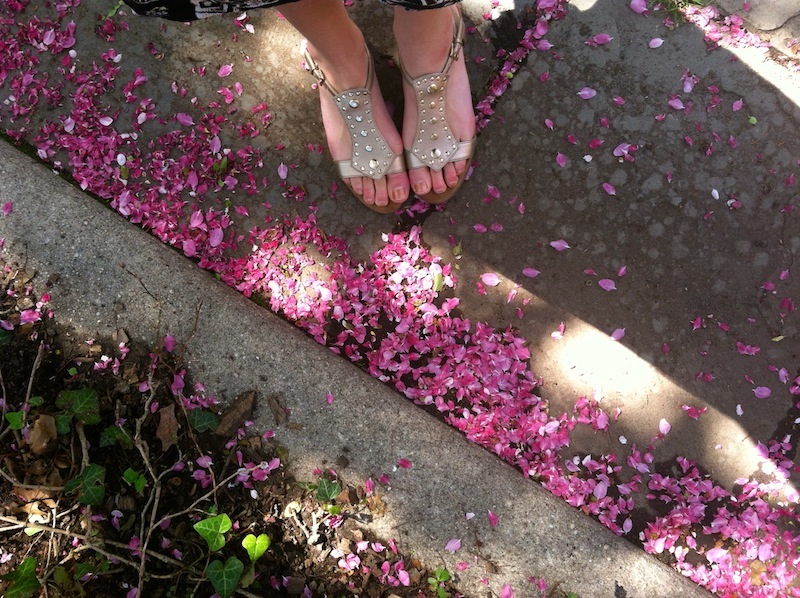 The pink looks so pretty on the pavement. I wonder if it'll be carpeted in a week or so.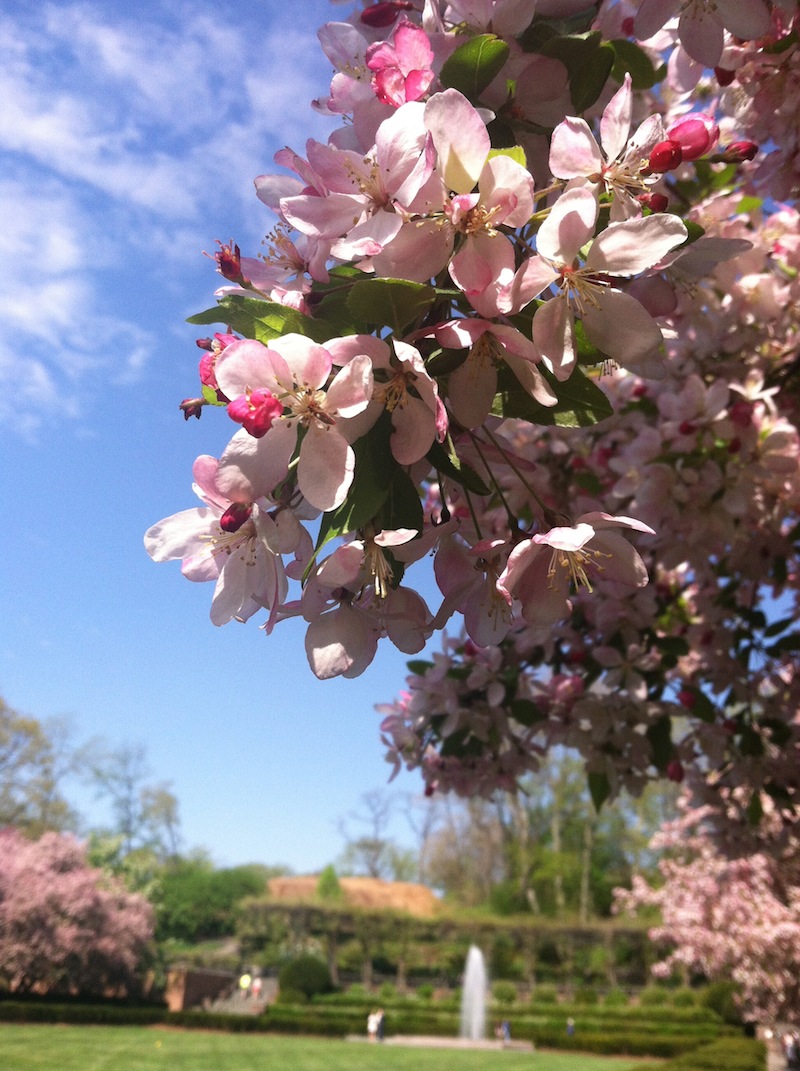 Hey, did you know me favorite color is pink? This is why.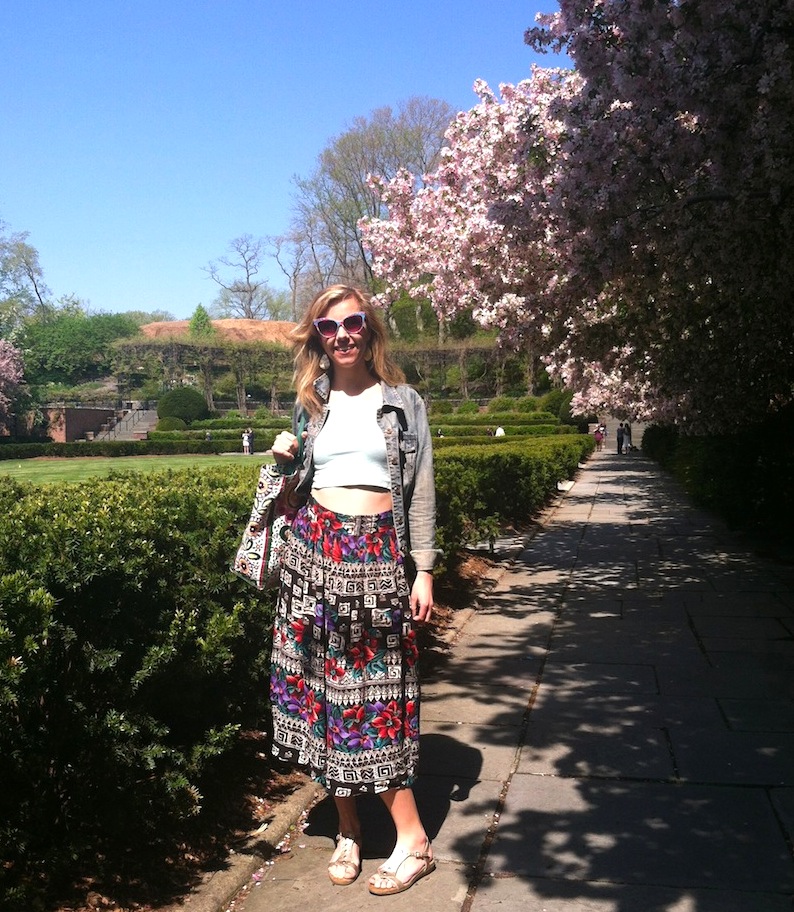 Me, amongst the cherry blossoms and blocking the fountain in the background. Like my crop top? I'm kinda obsessed them this season. And also the pants I'm wearing. Yep, those are pants, not a skirt. So comfy.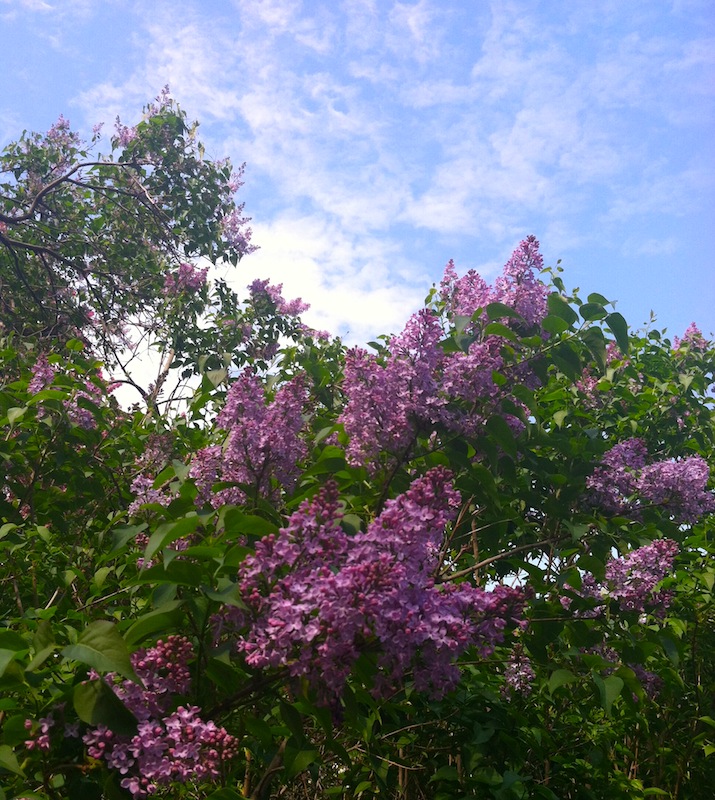 Cherry blossoms don't really smell. But lilacs do! Lilacs are my mother's favorite flower. I wish I could send her some for Mother's Day! These smelled so good I wanted to cover my face in them. So I did-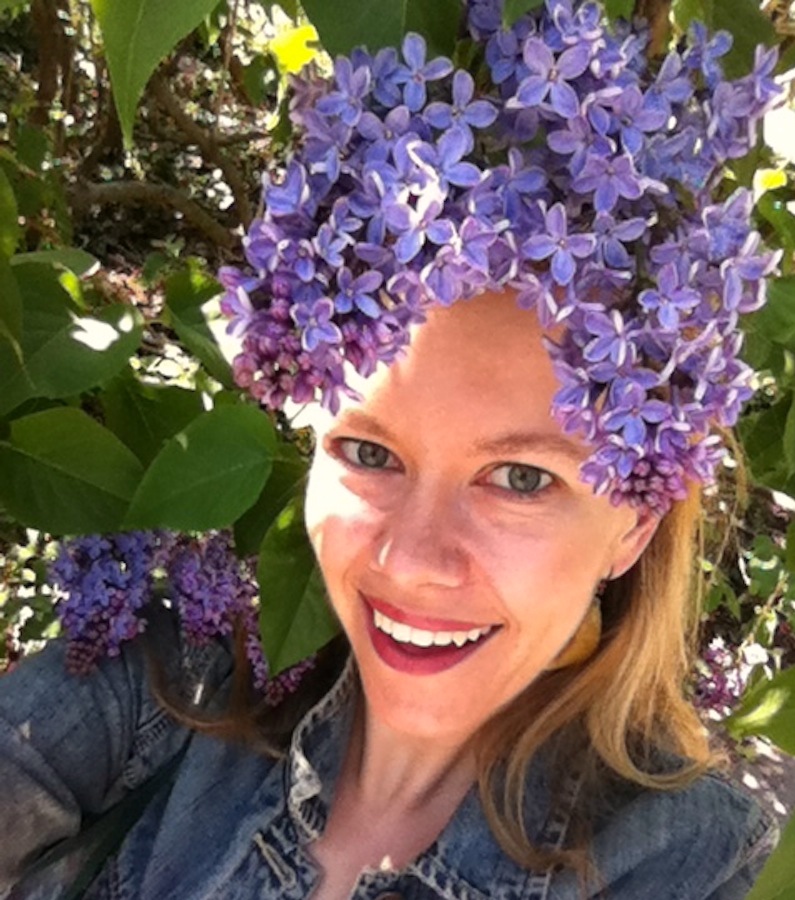 Walking the paths of the garden, I couldn't think of anything else but "This is awesome". No worries, no stress. It felt like a true escape from New York, but I was right in the middle in Manhattan!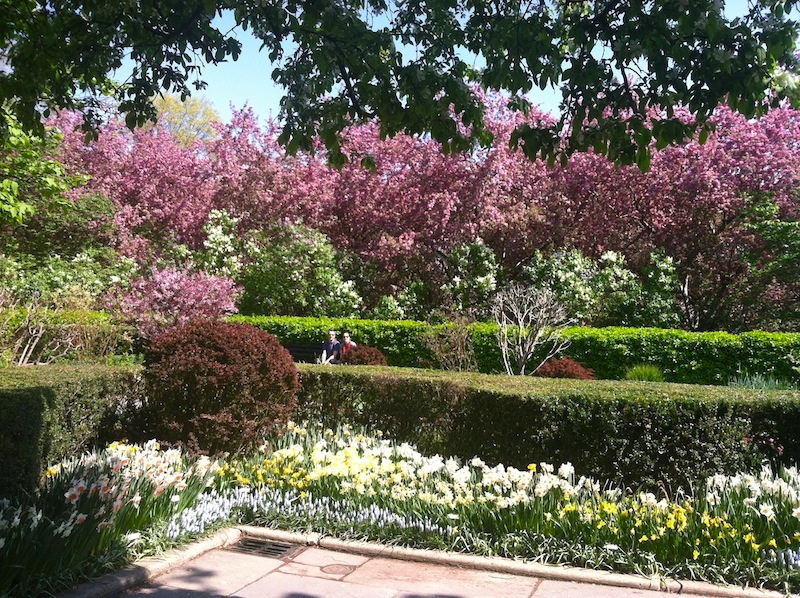 There's so much in this garden! Framed by the cherry trees in the background, so many other blossoms. We waited long and hard for this spring. I'm happy to report it was well worth the wait.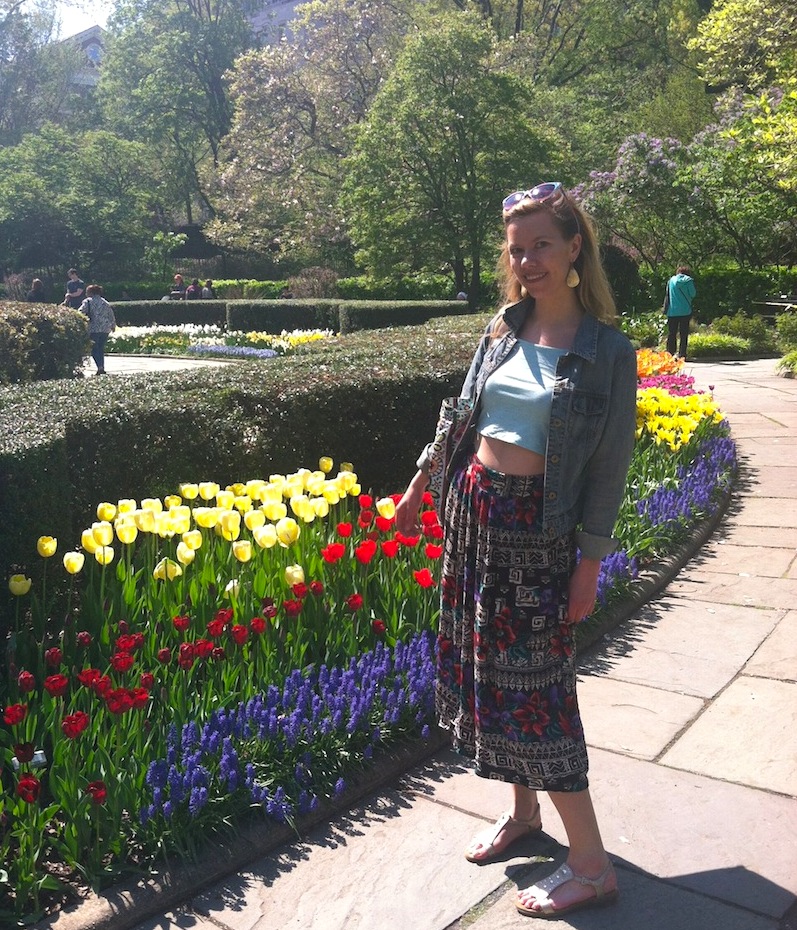 It's a rainbow of tulips! I just want to spend every day in this garden. It is free, open to the public (usually, they're closed this Wednesday, so don't go then), and conveniently located in Central Park at E 105th. I rarely pressure people to go places and see city sites. This time, I'm pressuring you all. Every friend I see gets an ear full, You have to go to the Conservatory Garden. It's an instant mood enhancer. Give me your tired/sleep-deprived/heartsick/frustrated/stressed/souls. I'll take them to the Conservatory Garden where the magic of spring will raise up that cranky little soul of yours.
And if you can't because you live thousands of miles away from NYC…well, I hope this blog post is enough for you to live vicariously. Perhaps you've seen better where you live! What's the most glorious display of spring you've seen this season?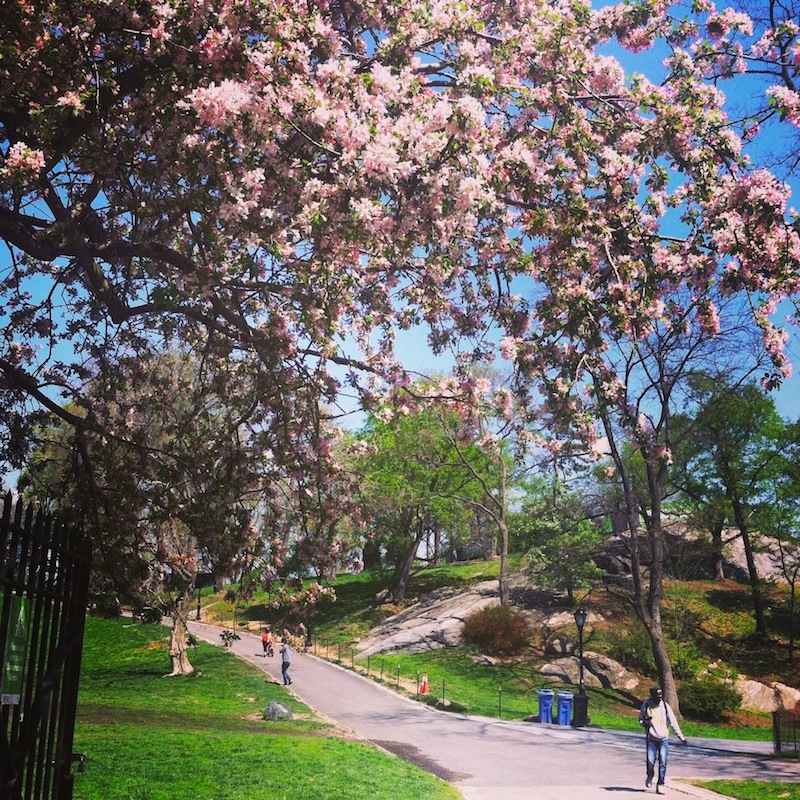 For more info about the Conservator Garden visit http://www.centralparknyc.org/things-to-see-and-do/attractions/conservatory-garden.html
If you visit, let me know! I'm on Twitter and Facebook. And if you like the pictures in this post, check me out on Instagram. 
Thanks for reading. I ♥ you all as much as I ♥ NY!