Yesterday some one told me that reading my blog made her feel like a stalker.
I was taken aback by her word choice. Wow, really? Stalker? I get it, I suppose, reading my blog can feel like your following my life without me knowing it. But guys, I do know it. Everything I write here, I CHOOSE to share. I know full well anyone can and will find my words on this world wide web.
Do you view this blog as me airing out my dirty laundry? That is the cliché after all. Do my personal posts make you feel like my period-stained undies are flapping in your face? (Let's all go EWWW together.) Let me assure you, I never put my dirty laundry on display. Clean laundry, new clothes? Yes. I might show you my favorite lacy bra, maybe a new pair of undies. (I'm speaking metaphorically. Don't expect a "My Favorite Panties" Post, though I bet it would sky rocket my stats.) Even when I get personal, what I write is never me baring it all. This is only a slice of my life in the Big Apple after all. It's filtered through my mind- that's not a filter you'll ever find on Instagram.
It's not the first time I've heard my blog has made someone I know uncomfortable. "It's too personal," I have been told. Before this past week, I hadn't written a personal post in quite some time. Were you relieved or did you miss them? See, I missed them. If there is one thing I have learned from six years of living in New York it is that "safe" doesn't get you anywhere. Creativity is boring when it's safe. When I say I'd rather be dead than boring, I'm only exaggerating the teeniest, tiniest iota.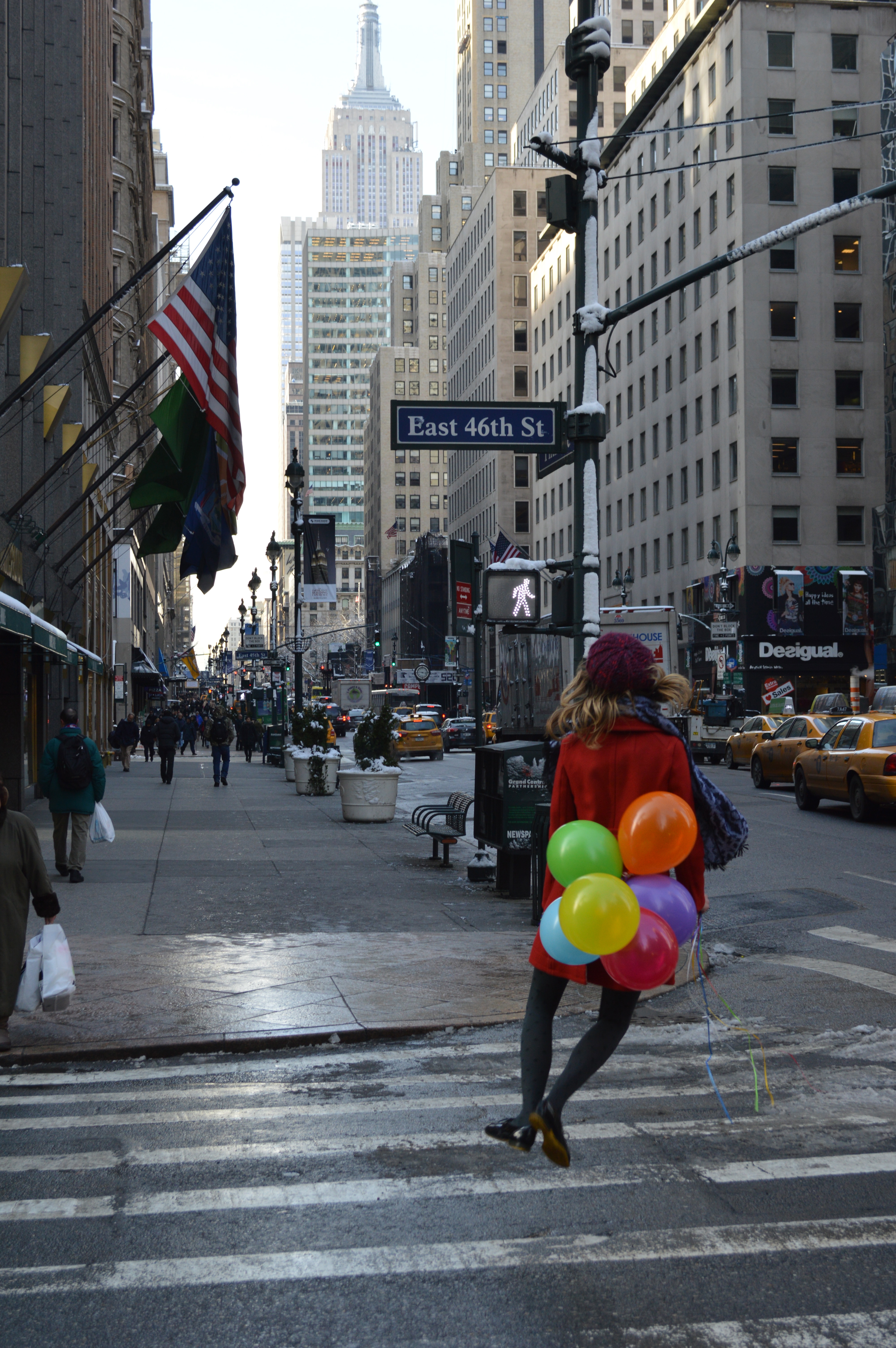 Today marks the 6th year anniversary of the start of New York Cliché. SIX YEARS. Wow, there are very few things I've stayed committed to this long in my life. Would you believe in six years I've never regretted a single post I've written? It's true. Now as my life goes, having now announced that to the world, something is going to blow up in my face tomorrow. Oh well, I'm taking that risk.
In six year this blog has seen me through a lot. The most valuable thing I've learned from this blog is finding strength in vulnerability. For a long time I was TERRIFIED of being vulnerable. DESPISED it, avoided it at all costs. This fear stunted my relationships and impeded my art. Then I started writing here, and it took awhile, but eventually I started sharing deeper pieces of myself, started admitting my fears and weaknesses. This was met by a bevy of support from you readers. Life changing- I am forever grateful. Vulnerability, you're no longer my biggest fear. You readers helped me conquer my biggest fear! How fucking amazing is that?
Here's another thing I despise…I hate asking for help.
I was on a picnic this weekend with friends. It was sunny and beautiful and perfect. And then it wasn't. Then it was horrible and my head was spinning and the next thing I knew I was retching up my guts into an empty potato chip bag. I was violently ill and felt no better after thoroughly emptying my stomach. We were out in Queens, a borough away from the bed I longed and needed to be in! I lay on the picnic blanket, unable to move, my sick mind wrapping itself around the conclusion: I could not get home by myself. I felt helpless- it was terrifying. My friend Tom reached for the bag full of my puke. "No!" I said feebly, "I'll do it! No one should have to touch that!" I was having trouble just standing up "Too late, it's already done!" he said.
I had to let go and let my friends help me. I had no choice. No one was resenting me for needing help, no one felt obligated and annoyed by it. They're my friends, they were happy to help.
It was a bit of an epiphany moment.
Why do I hate asking for help so much? I'm not sure. Maybe it's cause I'm an only child. Maybe it's because somewhere in my mind I believe being fiercely independent means never needing or never asking for help. How stupid is that?
I need help. Now. From you guys. There. I asked for it.
I've had this blog for 6 years and I've done so much in that time on my own. I'm approaching 3,000 subscribers! I publish multiple times a week! I was featured on Freshly Pressed! Brands are interested in partnering with me! Over 100,000 people have read my stories! But I want to take it to the next level, and that's where I need help.
I'm nothing without you readers. And in this day of social media, the only way I will ever get to the next level is if you help me. Share a post you liked on my blog. "LIKE" a post when I post it on Facebook. Leave me a comment letting me know you appreciate what I do.
You may not know how valuable that is- OH SO VALUABLE. It would really mean the world to me. If you have ever gotten anything out of my blog- entertainment, schadenfreude- I hope you'll consider it. I'll never ask you for money, your support is worth infinitely more
So don't be my stalker. Why not instead be my confidant? That's the only way I'll ever make it to year number 10! I hope you'll help me out.
Thank you from the bottom of my heart for getting me into year number 6. This isn't going to be like a TV series, not like How I Met Your Mother, New York Cliché is only getting better from here on out. But I'm not on contract, some times your support is the only thing that keeps me going. xoxo