When was the last time you went on an egg hunt? I imagine you in a frilly Easter dress skipping around your back yard with a basket. I imagine you in a tie you abhor, turned maniacal from all the sugar, galloping around your grandmother's house, and finding all the eggs before your sister. I imagine you on the quad, high as a kite at 11AM on a Sunday morning, wondering why your RA organizes this shit, and finding your first egg because you -CRUNCH- step on it.
I imagine you, yesterday, walking down Broadway in New York City.
New Yorker's of all ages are on the world's biggest egg hunt this April. In one of my favorite public art projects to date, Fabergé sponsored and commissioned world-famous artists and designers to decorate a collection of two-foot tall eggs.
There are 260 eggs in total, hidden through out all of New York City. On display in parks and squares, hidden in boutique shop windows. I went on a hunt through midtown to find some.
Time Warner Center at Columbus Circle
total eggs collected: 12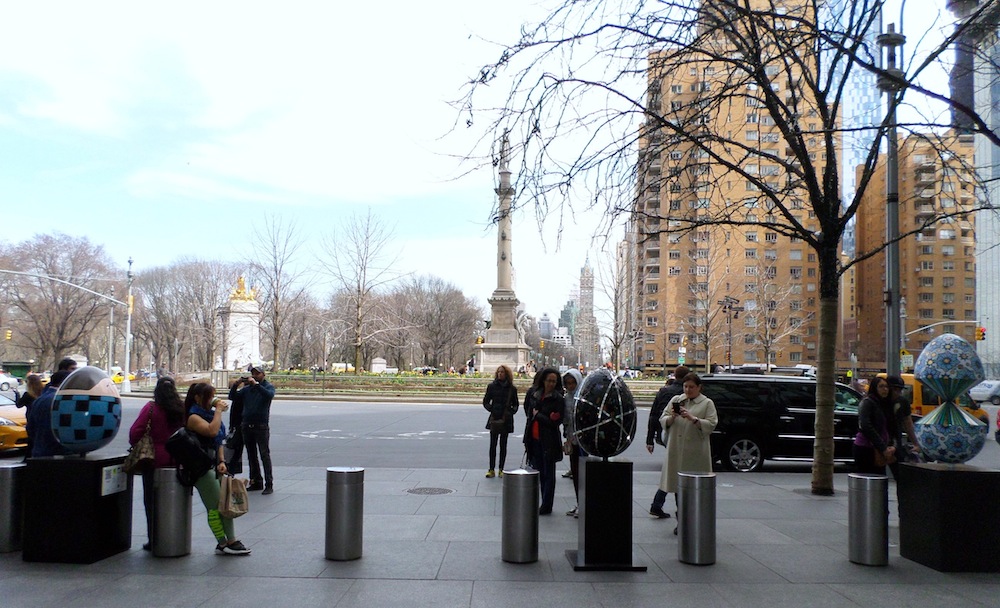 These were my favorites-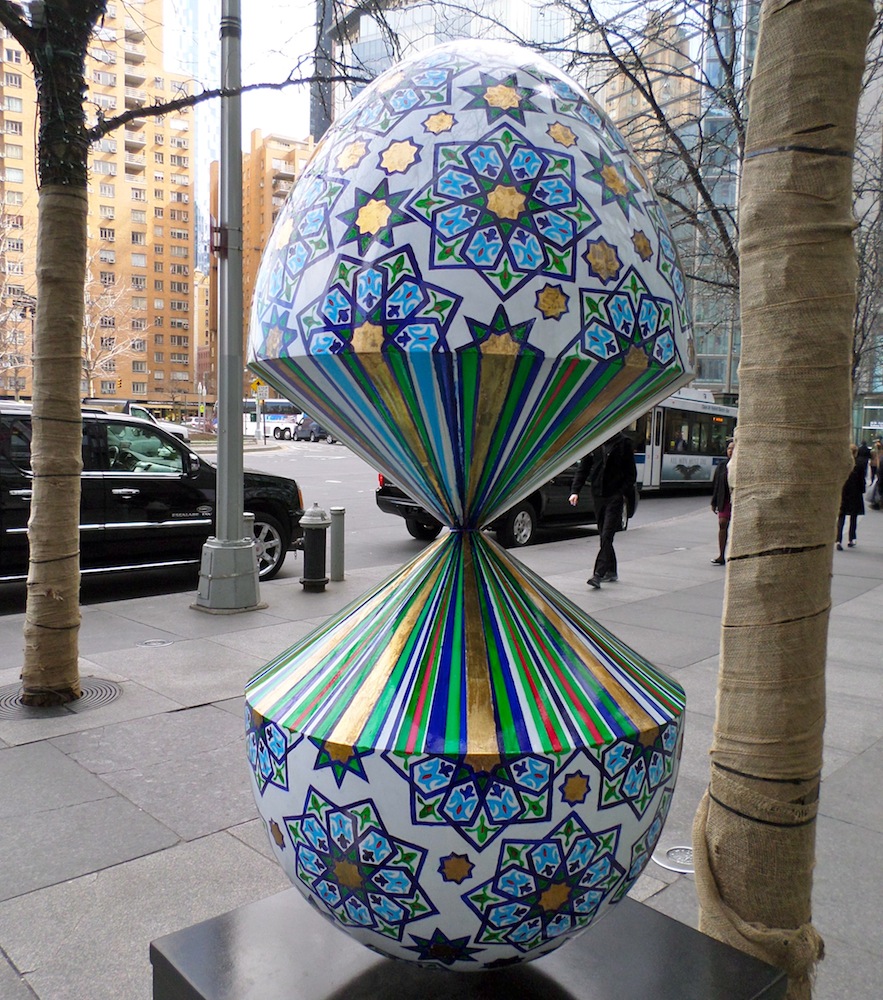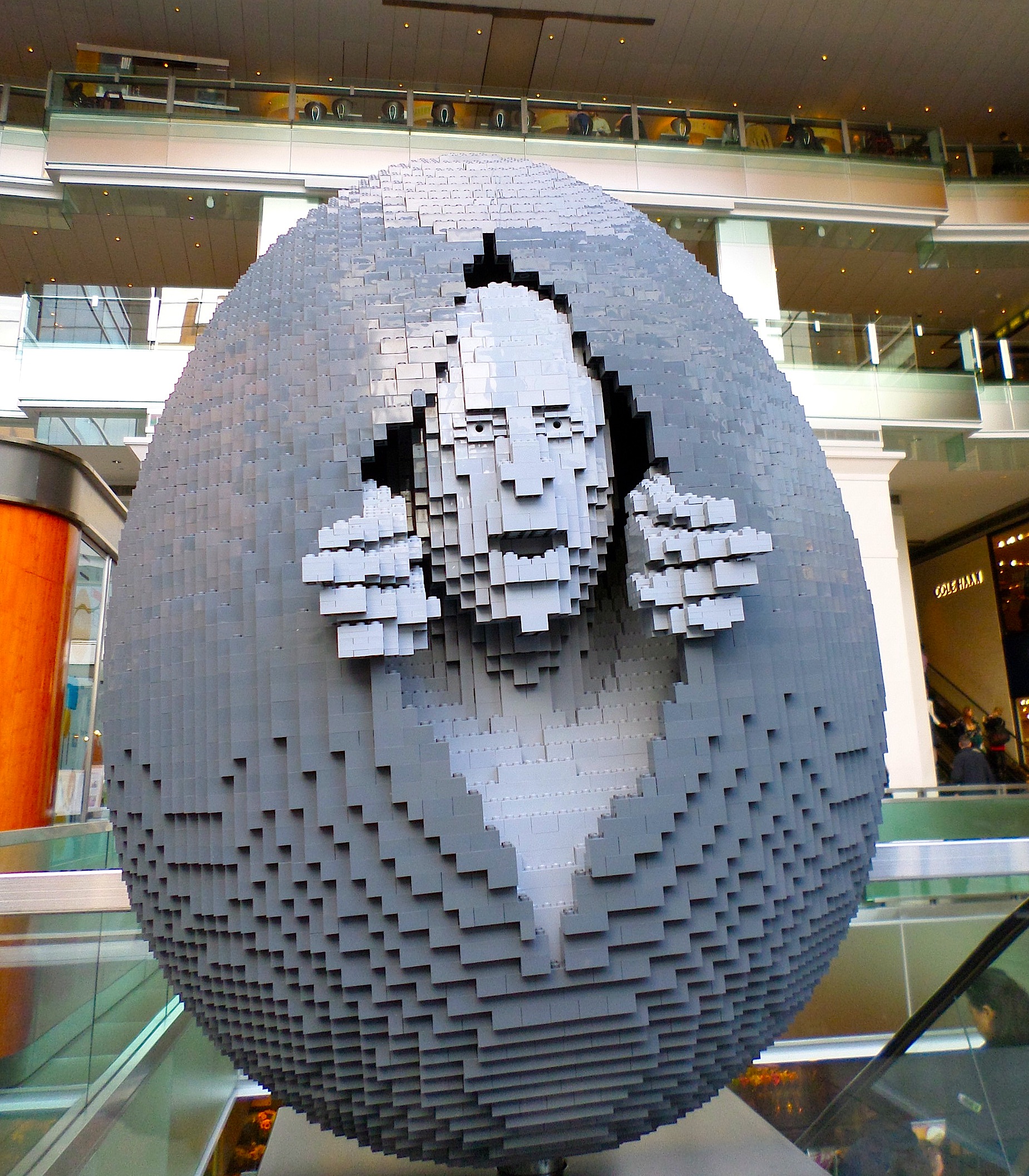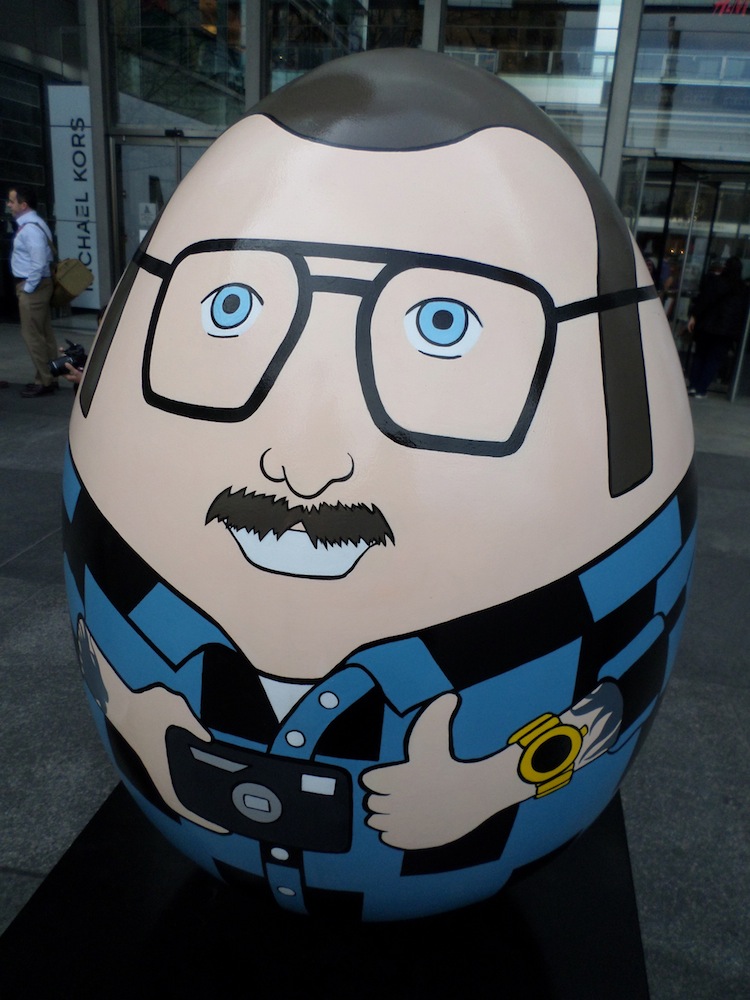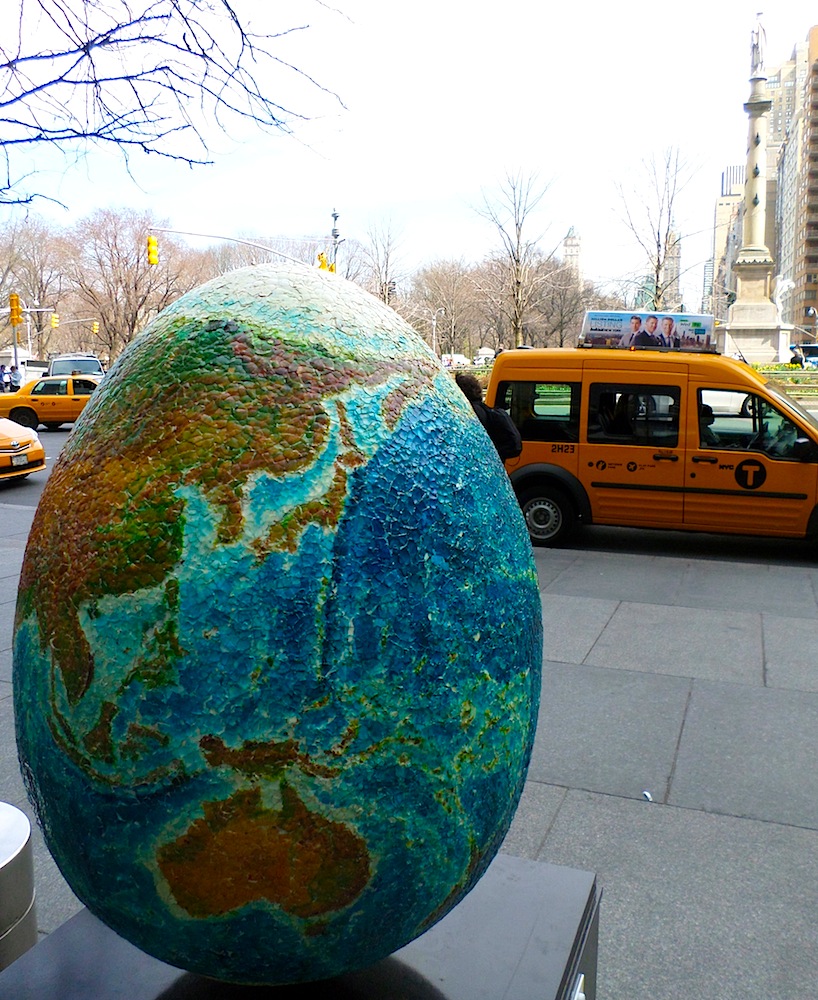 Next I walked to Rockefeller Center. My Big Egg Hunt app wasn't working. Without it I had no map or clues of how to find eggs! It was truly a hunt! But I knew I would find something at Rockefeller- all the eggs will be gathered there at the end of the hunt April 18-25th and then put up for auction. All proceeds go to charity!
Rockefeller Center
total eggs collected: 19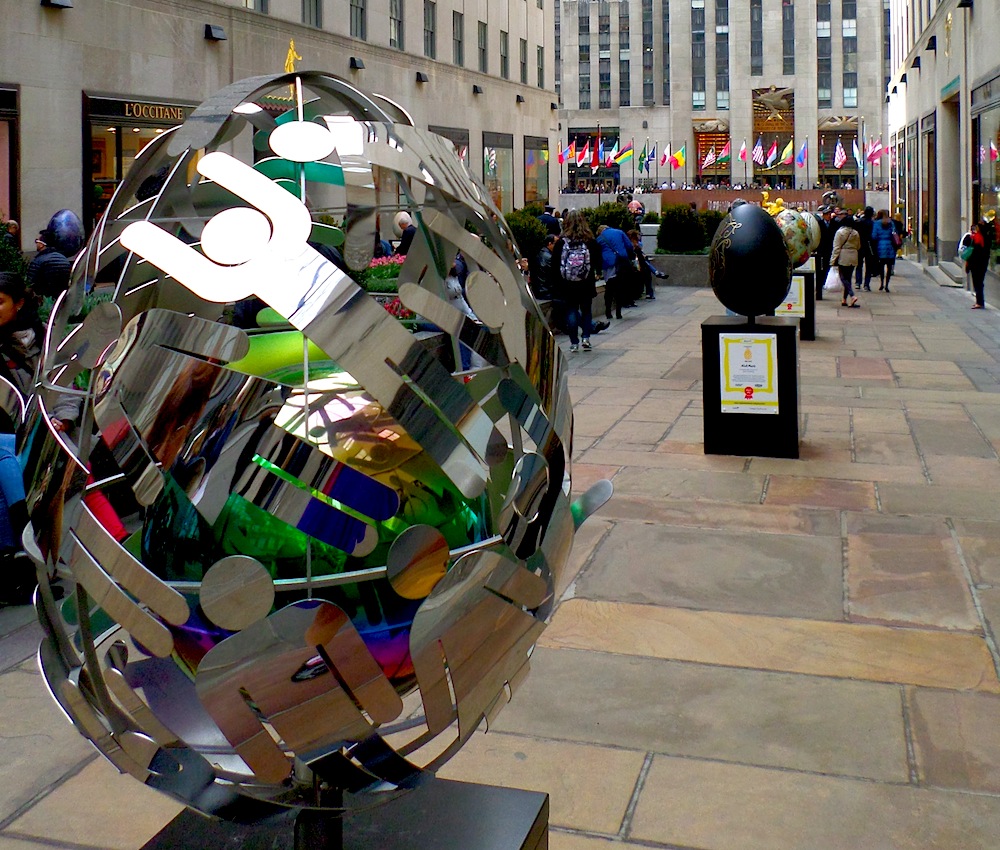 I wasn't disappointed, there was a huge collection of eggs at Rockefeller! Nearly 20! Here are my favorites-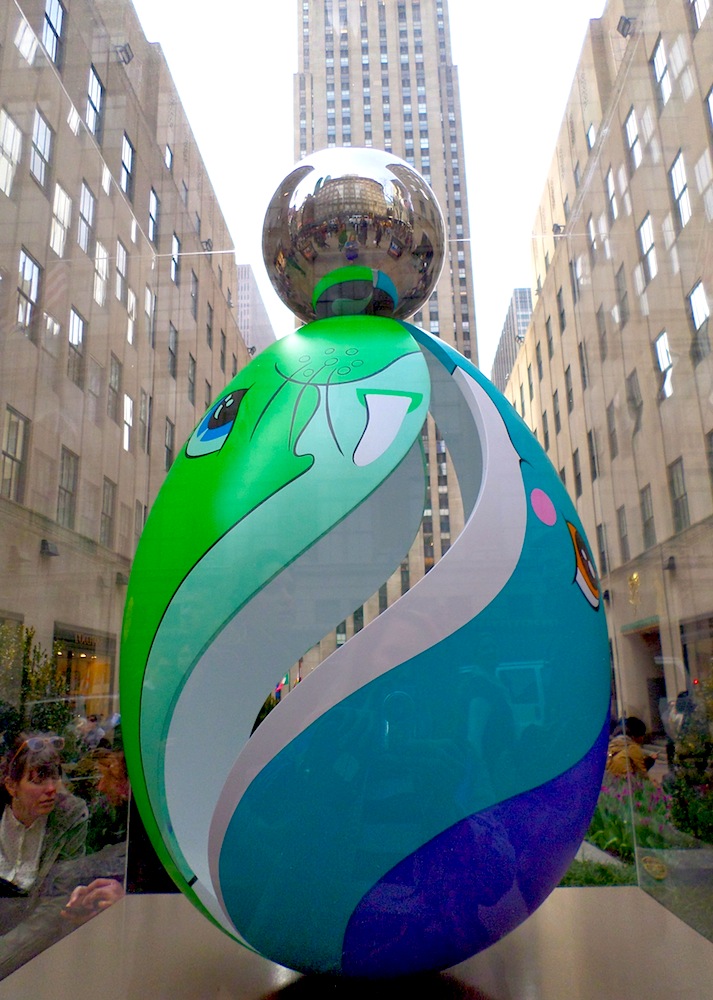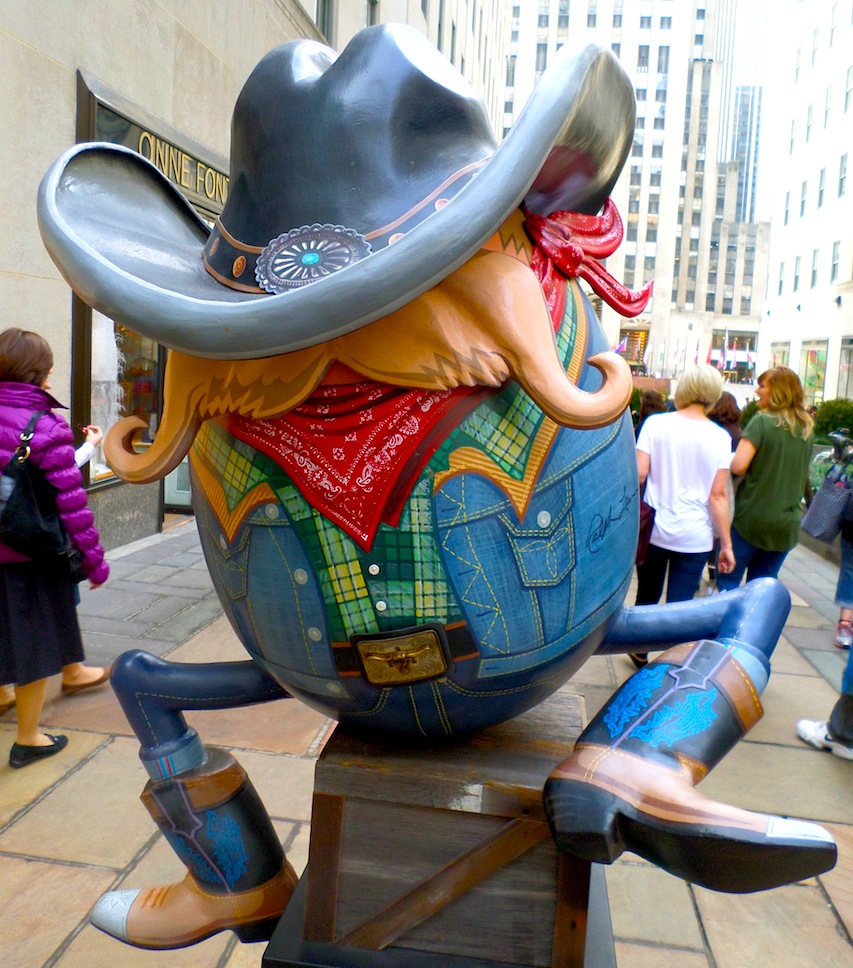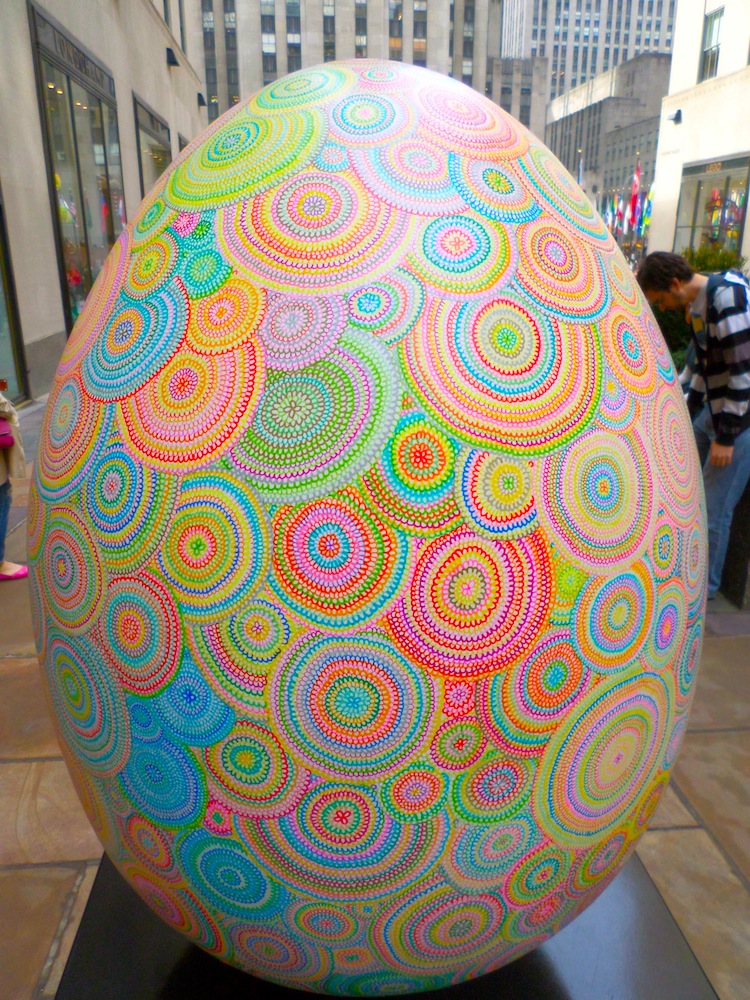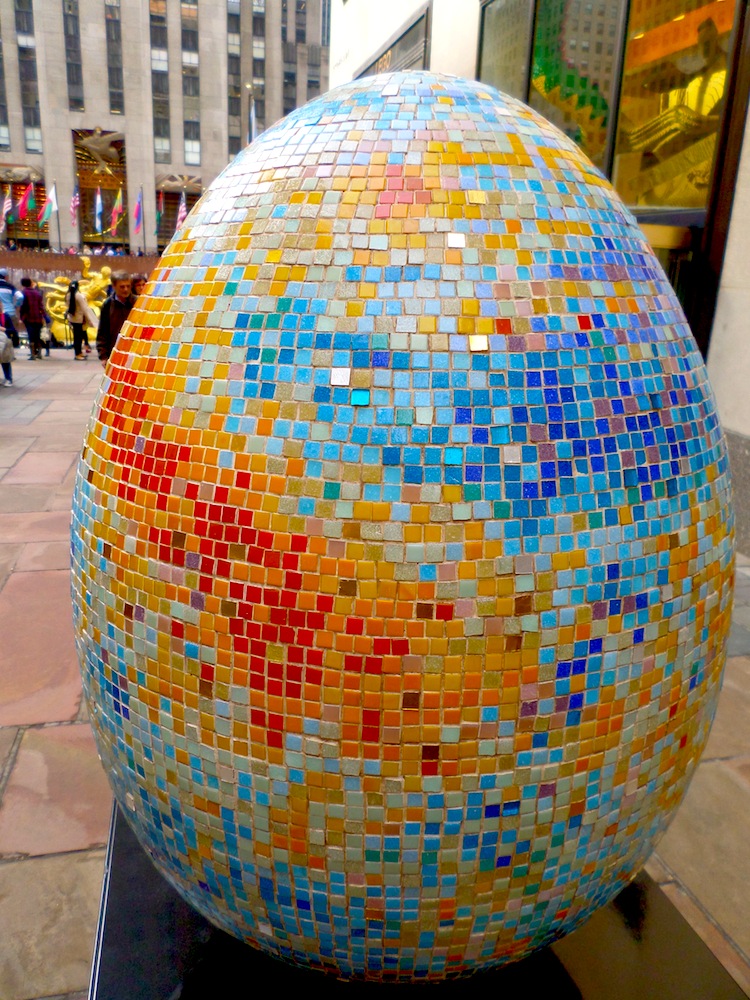 Aren't these wonderful works of art? I've seen more eggs just on my daily path throughout the city. Have you spotted many? This Easter activity might be even better than the Easter Bonnet Parade. There are even prizes for collecting eggs, so if you like the competitive edge, get all over that.
Learn more at http://thebigegghunt.org/ and happy hunting!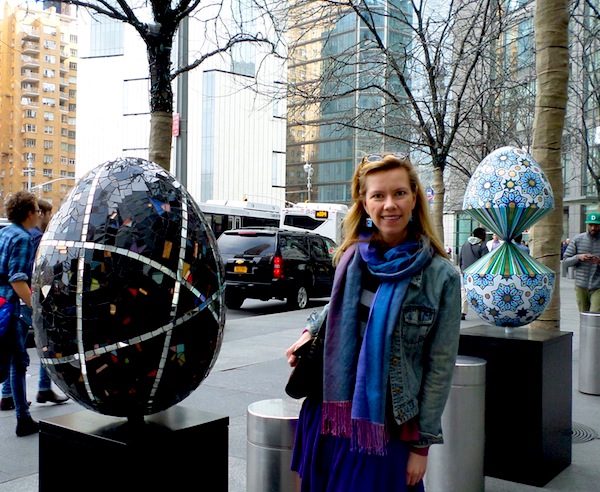 Thank you for reading. If you liked this post, please consider sharing it. And if you follow me on Twitter @NewYorkCliche or Facebook I'll ♥ you as much as I ♥ NY!